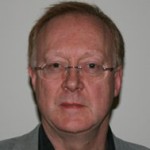 We are Christine and Alan, we've been married for over 40 years, and we bought Domaine de Pessel in July 2015. Christine is an author, editor and leadership consultant; Alan has an engineering background and is a publisher and project manager.
We knew Pessel was the place for us the very first time we visited, and as we had already seen over 50 properties, we remain confident it was the right choice.
Pessel is a 17th and 18th century estate, with 23 hectares (over 60 acres) of land, 2 hectares of which are delightful gardens, with fields, meadows and forest making up the rest. The estate has beauty, wildlife, wonderful views, peace, and space. The buildings have been carefully renovated to retain their original features, whilst offering all modern conveniences and a quality of life which is irresistible.
The previous owner told us that she cried every time she had to leave, she loved Pessel so much – and we're beginning to understand exactly what she meant …
We spend our time between the UK (where our children are based) and France, and want to continue the established tradition of offering our two lovely cottages and pigeonnier for rental to people who appreciate a high quality environment which is surrounded by unspoilt nature, yet close to all amenities, and with a high standard of accommodation and comfort, in an area of outstanding cultural, artistic and historical interest.
Please browse the site and contact us with any questions.
We look forward to welcoming you soon.
Warmest regards,
Christine and Alan